WWBrooklyn
Brook
When Battlefield™ Hardline: Robbery* drops this fall, a base game update will be released that will grant all players (not just Premium members, or those who purchase Robbery separately) access to new gear and weapons to help them pull off the ultimate heist.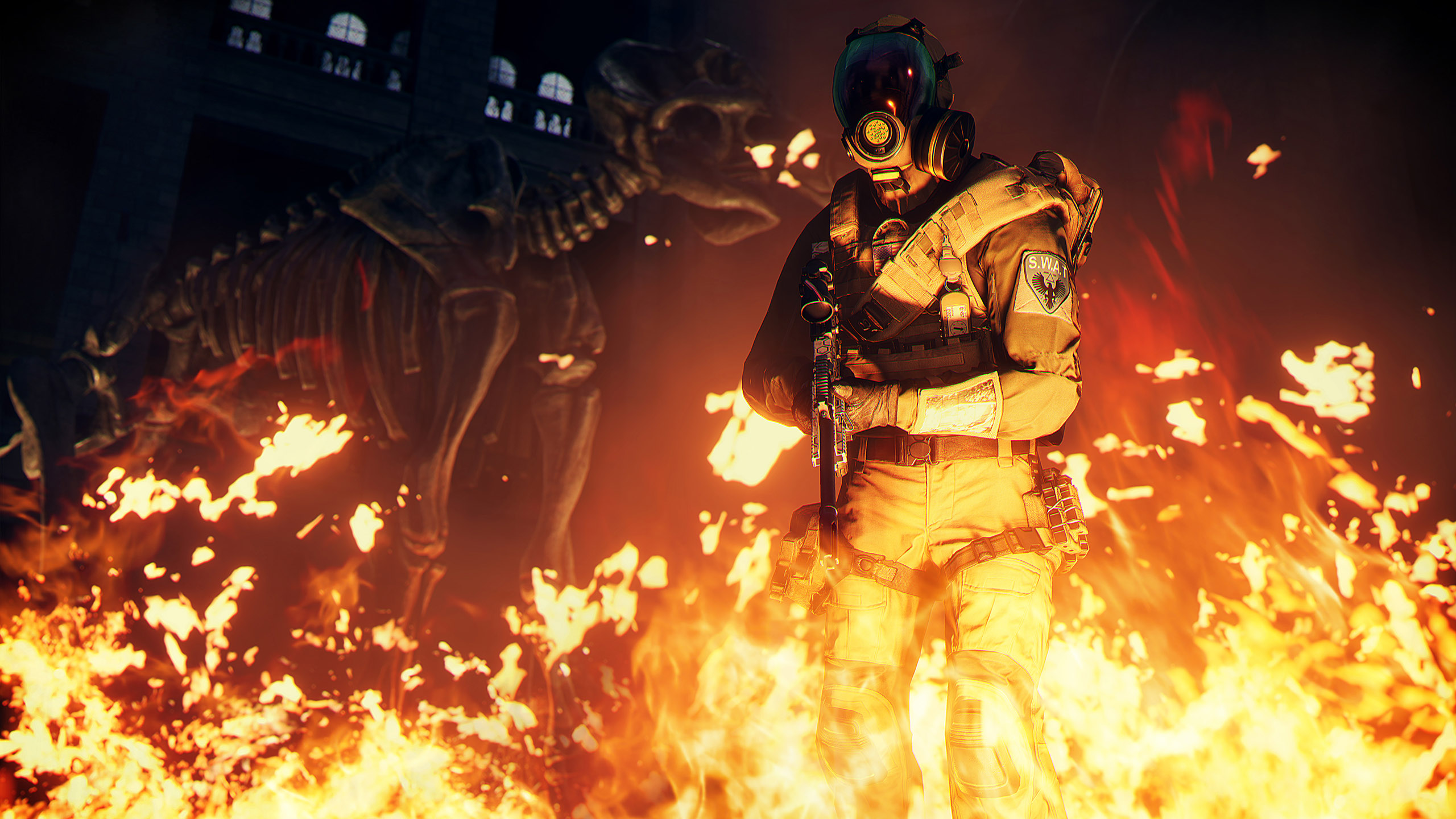 For starters, the FR Mask will be available as a gadget for the Operator class. This fire-resistant mask reduces – sometimes eliminates – fire damage from molotovs and incendiary grenades. Users of this gadget will stand out in a firefight with their NOMEX hood and goggles.
All classes will be able to use the throwback Carbine rifle. This semi-automatic weapon has less range than a typical Carbine or assault rifle, but makes up for with increased damage. This is a perfect all-class, mid-range weapon choice. Hardline players will also receive a new sidearm that shoots armor-piercing rounds. This short-to-medium range pistol really packs a punch.
Finally, veteran Battlefield players may recognize some fan-favorite weapons being added toBattlefield Hardline:
Assault rifle for the Operator class
It fires 5.56MM x 45MM at 850 rounds-per-minute, and is most effective in medium-ranged combat.
Shotgun for the Enforcer class
This is a semi-automatic 12 gauge shotgun that's extremely effective in close-quarters.
Sniper Rifle for the Professional class
This semi-automatic sniper rifle shoots a .416 round, and is a go-to weapon for long-range combat.
SMG for the Mechanic class
This SMG fires a 9mm bullet and is great for the short-to-medium ranged game.
SMG for all classes
SMG-style weapon that fires rounds that can penetrate body armor; great short-to-medium ranged weapon.
We hope you enjoy your new arsenal when the base game update releases alongside Battlefield Hardline: Robbery in September 2015!
Learn how to get a 2-week head start with Battlefield Hardline: Robbery.